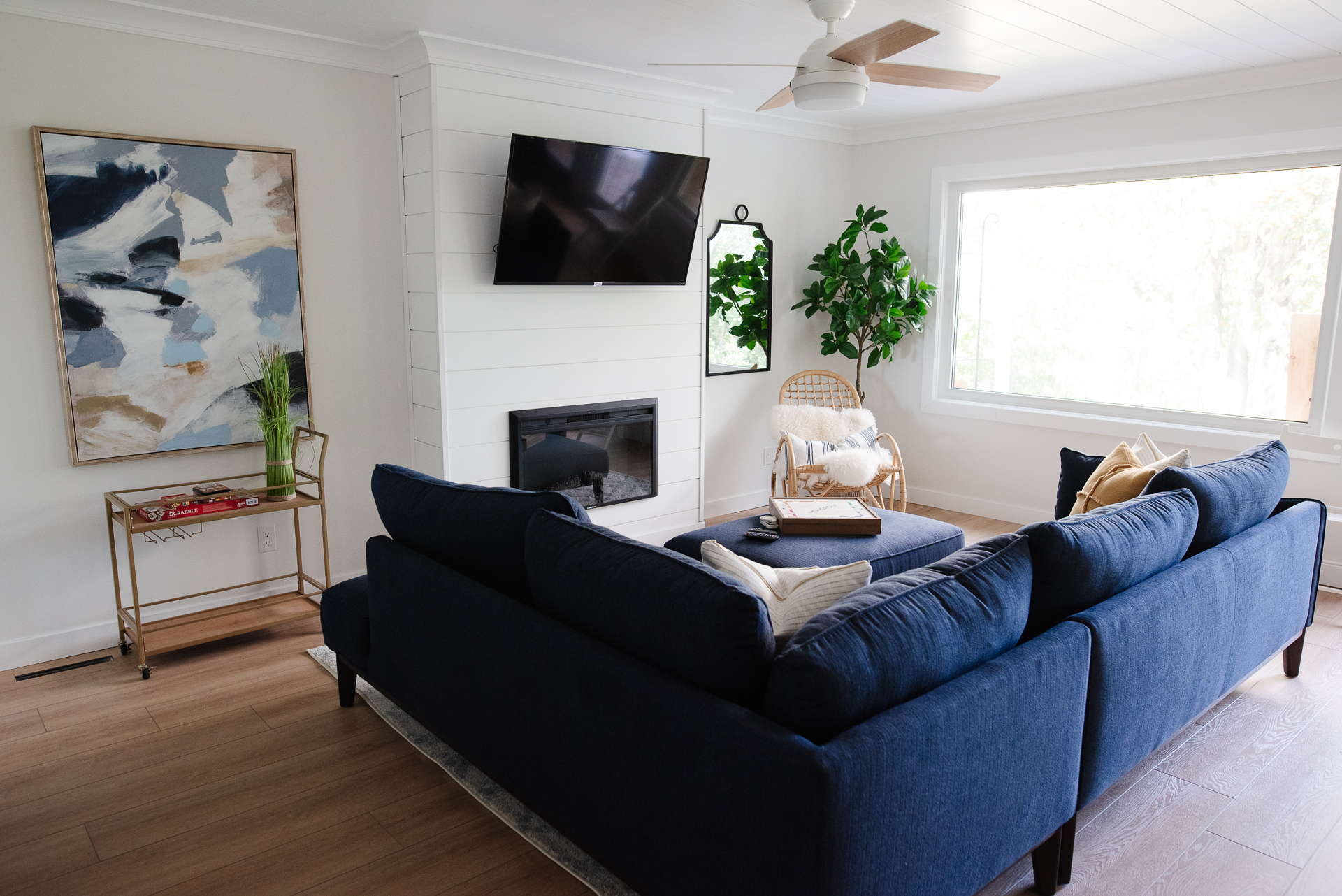 Welcome to the Little Lake House
A beautifully renovated lakefront home
The Little Lake House is a 2 bedroom, 1 bathroom home situated on the shores of Spring Lake, Alberta that sleeps 5 people. The cabin is heated for year round use, and has been renovated from the studs up in 2021.
If you love modern coastal style, you'll love our cabin! From the fresh, white shiplap ceilings capped with crown moulding to the accents of brushed gold and grey-blues – the style of our lake house is modern yet calming. The view of the lake from the open-concept kitchen & living room is our favourite thing about this home.
Want to know where all our furniture and decor is from? Click here to get all the sources on Christina's blog!
We Fell in Love
Have you ever fallen in love with a place the moment you stepped foot on it?
That's how we felt when we found the dilapidated little cabin we now know as the Little Lake House. The cabin was in the most beautiful location on the shores of serene Spring Lake, but it needed some care. In October 2020, we purchased the property, and shortly thereafter demolition began!
To say this renovation was a challenge is an understatement. We gutted the home right down to the studs so that we could properly insulate it and make it safe and cozy for us and our guests to enjoy.
We love this little property and have already created many precious memories with our children here. From paddleboarding together to working as a family to create a welcoming retreat, we've come to love this little lake house even more.
We can't wait to share it with you.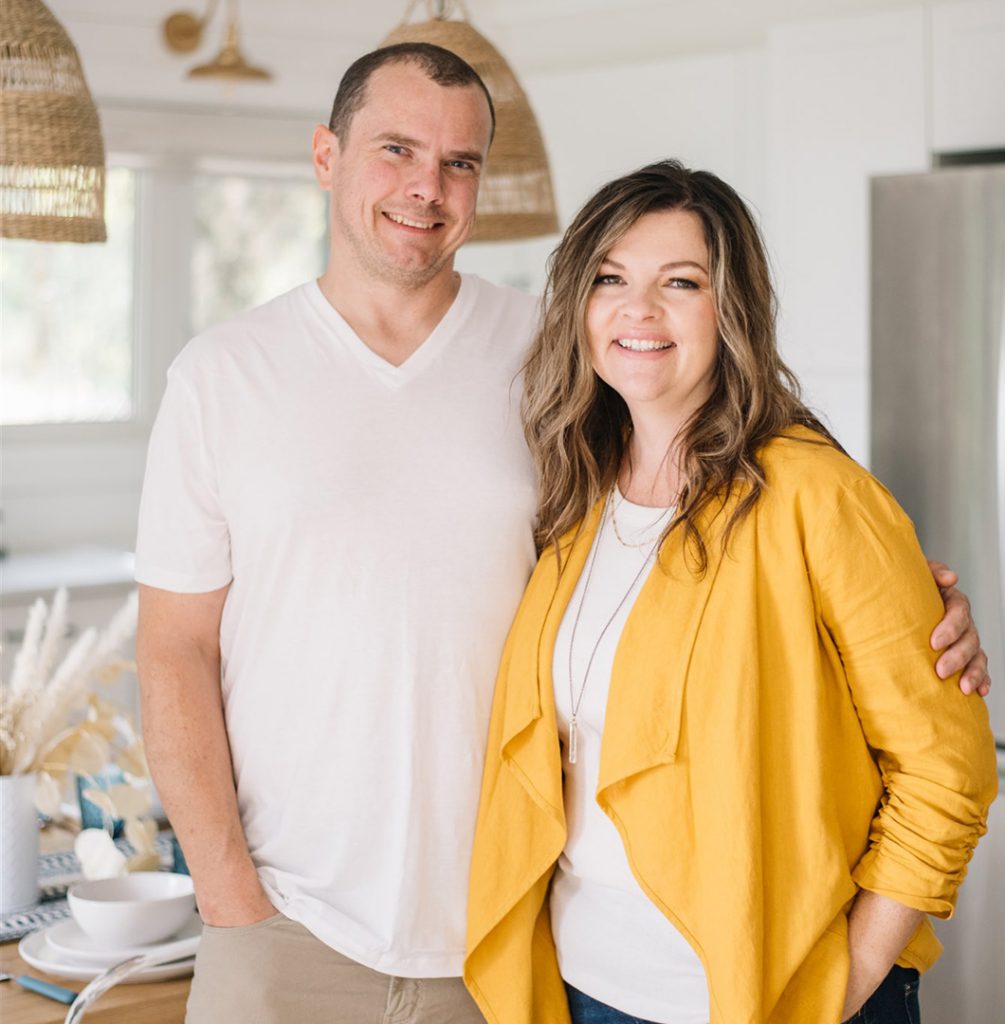 About Sean and Christina
We're a husband and wife team with a passion for design, renovation, and slow lakeside living!
You've heard the saying "opposites attract", right? Well, that's us. Sean is a lover of challenging construction work, video games and fast cars. Christina likes the slower stuff: home design, photography and music. Sean is a general contractor and electrician who owns The Greenovator Corp, and Christina is a home stylist & content creator at TheDIYMommy.com. We have three daughters, one dog and three cats.
Our Values
We want the Little Lake House to bring peace to every individual that enters its doors. We want you to fall in love with this little property just like we did. At the cabin, we hope you will find:
A welcoming, family-friendly environment
A serene oasis to enjoy nature at its finest
Everything you need to feel perfectly at home