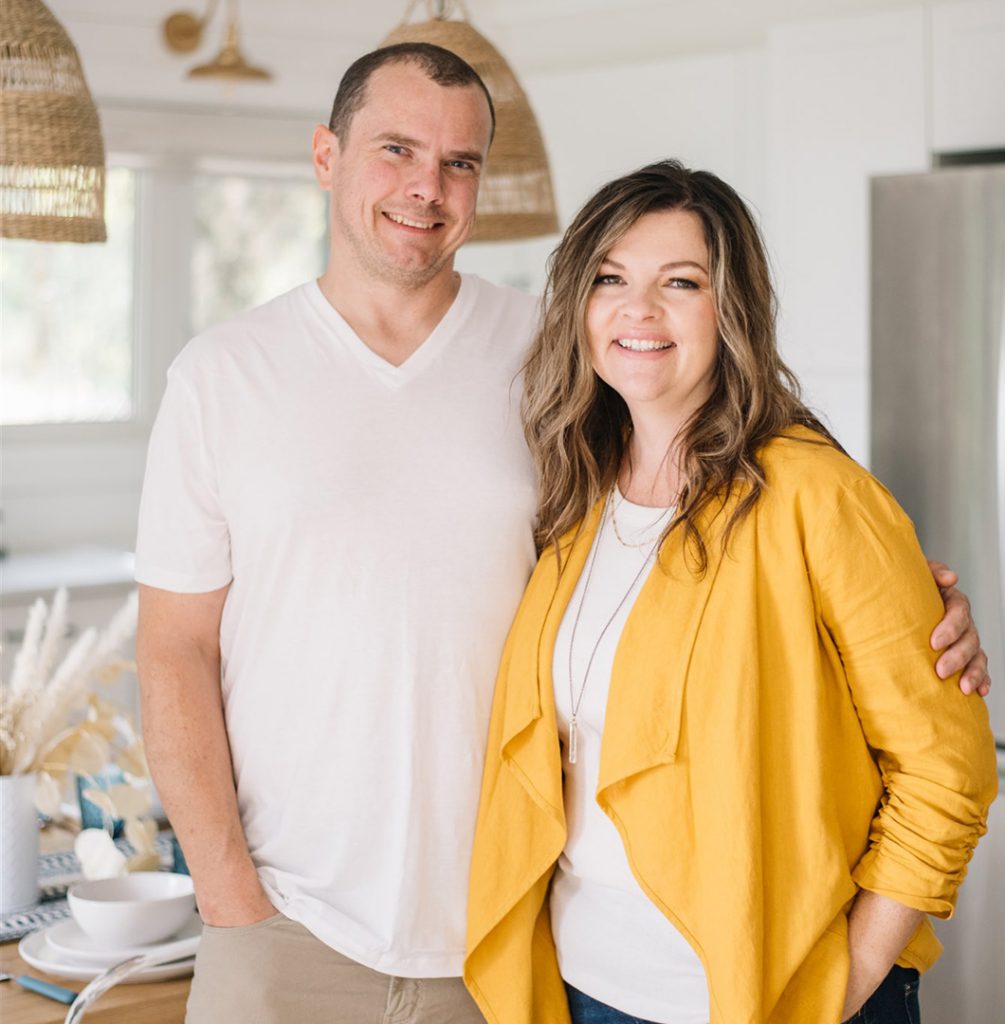 We are Sean and Christina – a local husband and wife team who loves renovating and decorating little old cabins.
We're a couple with a passion for design, renovation, and slow lakeside living!

You've heard the saying "opposites attract", right? Well, that's us. Sean is a lover of challenging construction work, video games and fast cars. Christina likes the slower stuff: home design, photography and music. Sean is a general contractor and electrician who owns The Greenovator Corp, and Christina is a home stylist & content creator at TheDIYMommy.com. We have three daughters, one dog and three cats.
Absolutely loved our stay here ! The property is decorated well and there are many personal touches that make it feel like home (or better). The location is great if you are looking for a quiet weekend away. We will definitely be coming back!
Sean & Christina's lake house never disappoints. Every time I go it brings me peace. They are incredible hosts.
We're selective with where we stay, and are quickly becoming regulars here. It's so beautifully appointed and comfortable and cozy, and makes for the perfect weekend get-away from Calgary.
A beautiful cabin to spend the weekend and get away from the city. Exceptionally clean and an amazing place to take in the sunrise with your morning cup of coffee. We will definitely be back!